JP Aerospace's PongSat site is located here.
Update August 18 – JP Aerospace's Away 131 flight was successfully completed on August 15, 2021 from a site in the Nevada desert to an altitude of 97,099 feet. The flight carried over 300 PongSats, experimental upgrades to a pneumatic valve essential to future planned lighter than air vehicles, and transponder upgrades.
Congratulations to JP Aerospace for another flight to the edge of space. Houston Space Society is very pleased to have been one of your sponsors.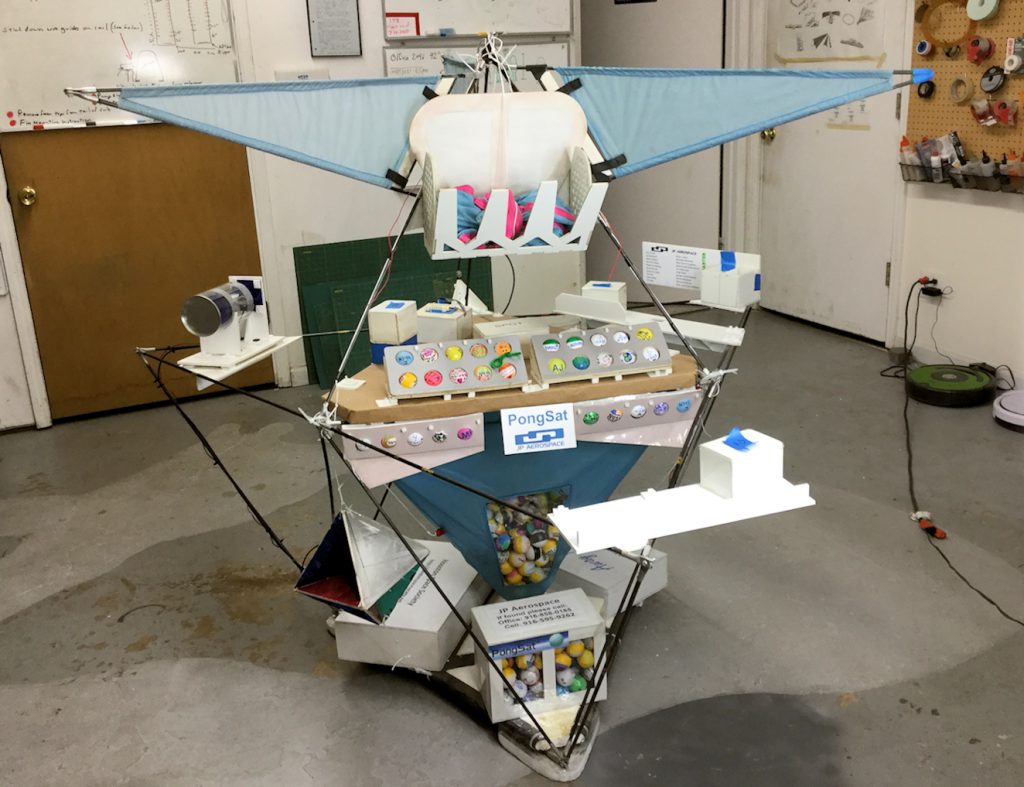 ____________________
Update July 07 – Due to delays related to pandemic school closures and the ability to access the PongSats, the May PongSat mission has been delayed until Sunday, July 25th.
____________________
The Houston Space Society is pleased to announce our support for JP Aerospace's educational PongSat program. PongSats are student produced experiments housed inside ping pong balls that are carried aloft during JP Aerospace's balloon missions to near the edge of space. The experiments can be as simple as seeds carried in the PongSat to sophisticated electronic devices that measure temperature, pressure, or other physical properties during the flight. A typical JP Aerospace balloon mission goes to about 100,000 feet, or 30,500 meters.
Houston Space Society has contributed about one quarter of the cost of a mission. The associated costs include not only supplies for the students but also shipping costs for the PongSats to and from the student's schools.
The next PongSat mission is scheduled for May and should fly about 700 PongSats. This flight will be sourced from public schools along with a few individual students and small groups. The participants are from Michigan, Ohio, California, Italy and the UK. Two special needs groups are also involved.